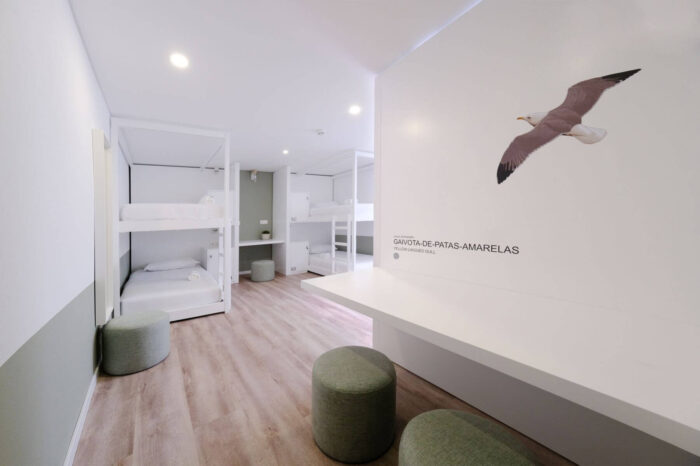 The yellow-footed gull (Larus michahellis atlantis) gives its name to the Boa Nova Hostel's female dormitory. It is located on floor 0, has three bunk beds,...
O garajau-rosado (Oceanodroma castro) batiza um dos quartos duplos do Boa Nova Hostel. Este quarto tem capacidade para 2 pessoas em cama de casal (e um berço,...
The garajau-comum (Sterna hirundo) is the name of one of the double rooms at Boa Nova Hostel. This room has capacity for 2 people in a double bed (and a cot, a baby cot and a...